Custom Branded Divot Tools!
"Golf Digest 2022 Editors' Choice" The #1 best "Original" divot repair tool for golf. Customize with your very own branded golf divot tool. Perfect for golf tournaments, corporate events and as gifts!
Order Now
Designed with your brand in mind!
Shop for premium grade gold divot tools in Standard and Heavy Edition options and choose from an assortment of colors: gold, red, black, green, silver, blue, pink, orange, purple and titanium. Or create a custom order with your company's brand, retail brand of your own or a promotional item for corporate events. Low minimum order and fast turnaround times!
Birdicorn Customs Gallery
ESPN Golf Classic, David Ortiz, Vince Carter, Seth Curry, BryanBrosGolf, Chi-Chi Rodriguez, Kent Bazemore, Steve Stricker, Wounded Warrior Project, Vessel Golfbags, Ricky Romero, RollingHillsGC, Trap golf and others use Birdicorn custom divot tools
See More
Designed for brands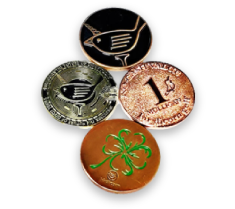 Promotional Products - designed for corporate brands, sponsors and golf businesses.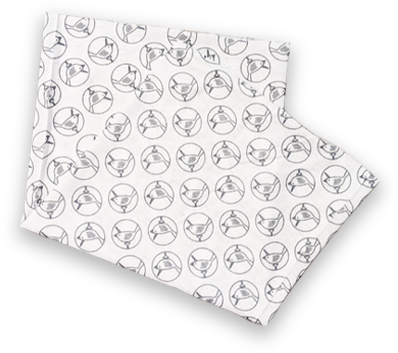 Retail Solutions - Our products and in-store displays are here to help customers promote their ranges.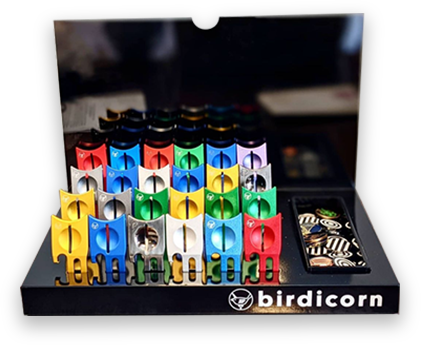 Gift Packaging - our high quality range of golf gift tins are available for any tool.